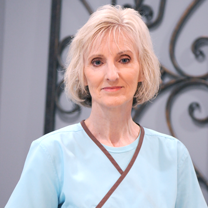 Cindy Carpenter- Office Manager
A lifelong resident of DeSoto County, I currently reside in Hernando with my husband, Tommy. We have two sons, Will and Thomas. Some of my favorite things to do are exercising, watching sports, and reading. I have over twenty-five years experience in the dental field and have been with Dr. Huggins since 2007. Our goal is to make your dental experience a pleasant one.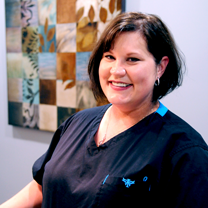 Shannon Scott- Dental Assistant
I am a Chicago native transplanted in the Mid-South. I moved here to be closer to family in 2007. Leaving behind a job in sales, I decided to attend the Dental Assistant program at Delta Technical Institute. I have been working with Dr. Huggins since 2010 and absolutely love what I do. Currently, I reside in Hernando with my husband Dwain, my two children Regan and Rosco, and my two dogs Jager and Abby.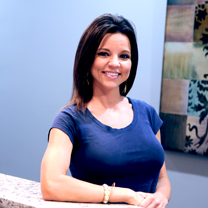 Christy Bryant- Dental Hygienist
I am a registered dental hygienist who has practiced with Dr. Huggins since 2002. I received my degree in dental hygiene from Northeast Mississippi Community College. I reside in Ripley, MS, with my husband Richard. We have three children, Baylor, Sophia, and Vince. I enjoy reading, gardening, and fitness as hobbies, and in February of 2015, I received my personal training certification from the International Sports Sciences Association. I truly enjoy getting to know our patients and trying to provide them with the best care I can.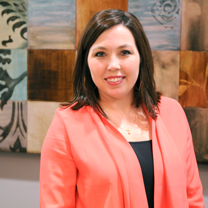 Jamie Bolm- Dental Hygienist
Hi, I'm Jamie Bolm, one of Dr. Huggins registered dental hygienists. I am from Oxford, MS, and graduated from the University of Mississippi Medical Center in 2007 with a Bachelor of Science degree in Dental Hygiene. I am very passionate about dental hygiene and enjoy educating patients on how to maintain a healthy smile. When I'm not working, I enjoy spending time with my husband and our newborn son, Landon. We also have a four-legged baby named Ellie who is our 6 year old chocolate lab. I have been blessed with a great family, career, and a wonderful place to work. I look forward to seeing you in our office for your next appointment.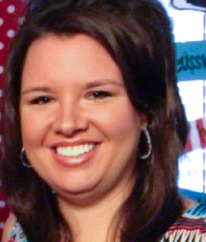 Courtney Daniels- Dental Hygienist
With experience in the dental field since I was in high school, I can not imagine myself doing anything else. As a hygienist, helping people to have a reason to smile is the most rewarding part of my job. I live in Water Valley with my husband Vaughn and our son, Wyatt. I look forward to meeting you and working with you to achieve optimal oral health.